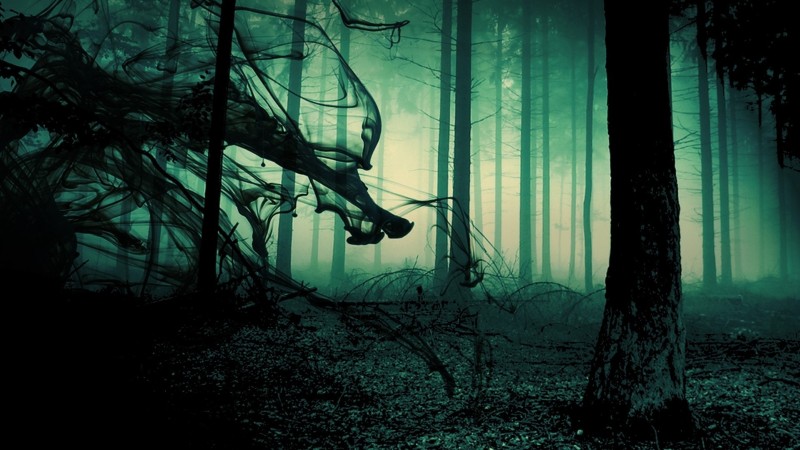 Er zijn honderden, misschien wel duizenden religies. Zij verdedigen allemaal hun eigen waarheid en hun eigen macht. Zij dulden weinig of geen tegenspraak. Ook niet vanuit de hoek van de wetenschap. Zelfs de evolutietheorie van Darwin, die inmiddels bewezen is verklaard dankzij genetische data, wordt achteloos terzijde geschoven.
Het debat wordt sinds het ontstaan van de "denkende mens" bepaald door emoties en niet door de rede. Nog steeds wordt vastgehouden aan de mythe dat de mens geschapen is. Tegen beter weten in. Het bewijs dat de mens zich heeft ontwikkeld uit primitief leven wordt glashard ontkend. Ook de oerknal, waarvan wetenschappers de bewijzen keurig laten zien, telt niet voor hen die rotsvast geloven in de soms macabere voorschriften van hun eigen scheppende God. Zij volgen Het Boek of Het Geschrift en achten alles bewezen dat daarin beschreven staat.
Toegeven dat we "het" allemaal niet echt weten en de wetenschap wat meer kans geven zou tot een betere wereld kunnen leiden. Een wereld met nederige mensen, die vanuit hun prachtige bescheidenheid ineens mooie mensen worden. Kleine mensen die zichzelf niet echt belangrijk vinden en ervan kunnen genieten dat het allemaal ook niet echt groot hoeft te zijn. Kleine mensen die bereid zijn toe te geven dat de dood voor iedereen hetzelfde is en die bereid zijn elkaar te helpen in plaats van te bestrijden.
Er is hoop, juist dankzij de wetenschap. Meer en meer mensen zijn bereid om vraagtekens te plaatsen bij eeuwenoude structuren en dogma's. Structuren en dogma's die vroeger beslist nodig waren om de mensheid in het gareel te houden, maar die nu toch echt worden ingehaald door de wetenschap.
De wetenschap geeft religie de ruimte, door aan te geven dat nog lang niet alles bekend en bewezen is. Tegelijk gaat men door met onderzoek. Geen terrein blijft onaangeroerd! Men onderzoekt nu zelfs de mogelijkheid dat wij onderdeel zijn van een enorm computerspel. Het siert de mensheid dat de wetenschappers die zich daarmee bezighouden niet langer naar de gevangenis of de galg worden gestuurd, maar dat men die wetenschappers de kans biedt om hun theorieën aan te tonen of te ontkrachten via echte bewijzen!
Wat we dankzij de wetenschap inmiddels wel zeker weten: de lange weg naar ons huidige wereldje is in een fractie van een seconde na de oerknal ontstaan. Puur toevallig. Daarvoor was er niets, zelfs geen tijd en ook geen scheppende God.
Het leven is een aaneenschakeling van momenten. Van goede momenten en van slechte momenten. En op zeker moment wordt deze ketting doorbroken. Dan zit je tijd erop en sterf je. So what? De vervolmaking van jouw verblijf op aarde en de wetenschap dat niets meer hoeft bieden rust en schoonheid op dat heel bijzondere moment. Het is dan "wel goed zo". Het besef dat je slechts tijdelijk bestaat biedt meer rust dan de gedachte dat je leven een voorbereiding of voorportaal is van een ongewis "hiernamaals". Geniet van je dagen, tel je zegeningen en verpruts je geluk niet door je druk te maken om zaken die op het eerste gezicht misschien belangrijk lijken, maar dat uiteindelijk natuurlijk nooit kunnen zijn.
Tevreden sterven is een prachtige ode aan het leven, zeker als dat leven ook prachtig was.
Genoeglijk leven en aangenaam/tevreden sterven sluiten elkaar niet uit en zijn beide eenvoudig aan te leren. Dat aanleren heeft vooral te maken met het sturen van de juiste associaties naar ons fantastische, spannende en steeds beter begrepen brein.
Geniet binnen de ruimte die je hebt! Maak iets van het leven! Je bent getuige van het levensspektakel, dat van jaar tot jaar ook nog eens fascinerender wordt. Technologie die fossiele brandstoffen definitief overbodig maakt en een allesvernietigende atoomoorlog zijn niet meer ondenkbaar. Wat een tijd! Het leven is in onze 21e eeuw geworden tot een haast surrealistisch toneelstuk, waar jij stomtoevallig zomaar in mag meespelen en rondkijken. Jij, die ooit als enige van miljoenen zaadjes op tijd bij dat ene eitje van je moeder arriveerde.
Profiteer van de tijd die je op aarde hebt en heb er begrip voor dat ook jouw leven eindigt. De dood maakt ons allen gelijk!