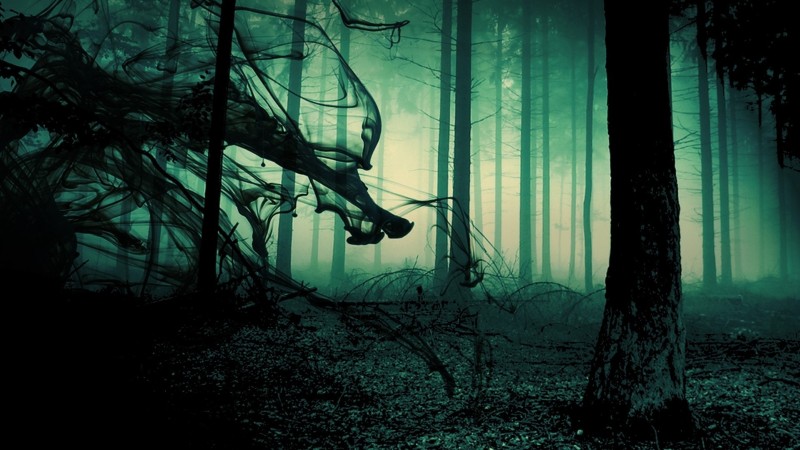 Het besef dat het leven eindig is, kan een positieve invloed hebben op het dagdagelijkse genieten. Ouderen en zieken zijn daarom vaak opvallend goed in staat te genieten van iedere dag. Zij plukken de mooie momenten als een kostbare bloemetjes, kijken met tevredenheid of relativering terug op vroegere tijden en stellen geen hoge doelen meer.
Het is niet nodig om eerst oud of ziek te worden voordat je echt goed kunt relativeren. Wat wel handig is: eens goed nadenken over het eigen sterven en er niet langer voor weglopen. Zodra je in staat bent het eigen sterven te accepteren en te zien als een liefst feestelijke bekroning op je leven, kun je de dagen en jaren die je voor de boeg hebt nog intenser benutten. Je hebt dan de dood overwonnen en hoeft alleen nog maar bezig te zijn met het invullen van je tijd op aarde.
Dit blog is bedoeld om je vertrouwd te maken met het sterven, het te leren zien als iets positiefs en het te omarmen als een goede vriend. Dat is niet zo moeilijk. De truc is het oproepen van de juiste associaties. Je zult dan zien dat de dood rechtvaardig/sociaal is en trouwens ook nodig voor de ontwikkelingen van de soort. Maar ook leer je dat je eigen sterven mooi zal kunnen zijn. Je ziet het niet langer als iets engs, maar als het absolute hoogtepunt van je leven, waarin je met een glimlach afscheid neemt van het Bizarre Toneelstuk op aarde.
De dood is een leermeester die ons vertelt dat het leven eindig is en dat we daarom geen tijd moeten verknoeien aan onnodige stress of op een negatieve focus op het verleden of de toekomst. De gouden regel: alles wat je op een dag doet moet een dierbare herinnering blijven voor de rest van de dag.
Heb geen angst voor je enige zekerheid, de dood. Het eigen sterven maakt de cirkel rond. Verdiep je met behulp van dit blog in de schoonheid en warmte van het sterven. Besef ook dat het leven een Grote Zinloze Grap is. Geniet van al het moois en lach om de waanzin en onzin die je onderweg tegenkomt. Neem je verantwoordelijkheden waar mogelijk, maar laat rampspoed aan je voorbij gaan als je er zelf geen invloed op kunt uitoefenen. Haal dan je schouders op.
Wetenschappers zijn het erover eens dat het leven puur toevallig is ontstaan en in biologische zin volstrekt zinloos is. Sociologisch en cultureel is het leven echter zeker niet zinloos! Integendeel, het is een bron van fijne gevoelens. Pluk de dag en neem je nu vast voor om straks voldaan en tevreden te sterven. Dat is een hele zorg minder!
Leef met plezier, bewonder en verwonder en zuig het leven op. Niet iedere dag hoeft een feest te zijn, maar haal zoveel mogelijk plezier uit het leven. Ook op je laatste dag. Laat achterblijvers niet zitten met rare begrafeniswensen, maar laat hen merken dat je een vrolijke begrafenis prefereert. Dat je eigenlijk vindt dat het volmaken van jouw leven reden zou moeten zijn om te feesten en niet om te treuren. Ook voor de achterblijvers, die immers een prachtig cadeau krijgen: een fijne herinnering aan de persoon die jij was.
Het sterven van je geliefden en het sterven van jezelf is onderdeel van het Bizarre Toneelstuk waarin pure gemeenheid/onrechtvaardigheid en warme medemenselijkheid ook zomaar wat ingrediënten zijn. Een Bizar Toneelstuk waarin jij toch maar mooi acteur en toeschouwer mag of mocht zijn! Toon je dankbaarheid door verstandig om te gaan met je lichaam en met je geest. Zorg daar goed voor! De tijd die je op aarde beleeft is je enige tijd. Koester de uren, koester de dagen, koester de jaren.
Kom vrij van je angsten en omarm de dood nu vast als een goede vriend die ooit op bezoek komt. Dat is niet voor iedereen even makkelijk. Wie van zichzelf denkt dat hij belangrijk is zal de dood nooit willen accepteren. Hij kan zich geen wereld voorstellen zonder zichzelf. Net als de koningen in het oude Egypte, die via hun piramides onsterfelijkheid nastreefden, zal ook hij tijdens zijn leven werken aan zo mooi mogelijke nalatenschappen. Een dikke erfenis, een zelfgeschreven blog, een portretschilderij. Het zijn zomaar wat voorbeelden van pogingen die mensen ondernemen om zo lang mogelijk herdacht te worden.
Een aardige oefening om te weten hoe onbelangrijk je bent: jezelf wegdenken. 
Concentreer je goed en denk je zelf eens even helemaal WEG. Alles en iedereen is er nog, maar jij niet meer. Je ziet dan dat jouw afwezigheid niets verandert aan de wereld en dat alle spullen nog steeds op dezelfde plaats staan. Enkel de stoel waar je op zit is leeg. Je was dus niet echt belangrijk voor deze wereld en dat besef is misschien even een hard gelag. Maar als je erover nadenkt is het een hele opluchting. Het valt dan immers ook wel mee met je verantwoordelijkheden en taken.
Zou een jonge moeder die weet dat ze niet lang meer leeft zichzelf ook onbelangrijk moeten vinden en de dood verwelkomen? Het is even slikken, maar ook zij is niet belangrijk in het grote geheel. Ze zou dit moeten beseffen om haar sterven te vergemakkelijken. Haar kinderen komen er straks heus wel en deze kinderen zullen haar sterven later beschouwen als een belangrijke mijlpaal in hun leven, maar niet meer dan dat. Zo gaat het altijd met achterblijvers. Hun verdriet is groot, maar tijdelijk. De pijn maakt al snel plaats voor de mooiste en warmste herinneringen en zo ontwikkelt het leven zich verder.
Amerikaans onderzoek heeft aangetoond dat het sterven vrijwel altijd harmonieus en sereen verloopt. Er is zelden sprake van opstandigheid, de meest warme en medemenselijke gevoelens komen boven.
Is mijn blog een oproep om die mooie dood, die goede vriend, dan maar wat dichterbij te halen?
Nee, integendeel. Leef prettig en makkelijk. Gun je lichaam en geest voldoende rust, neem je verantwoordelijkheden, koester je sociale omgeving en help anderen indien mogelijk. Pluk je dagen en uren als kostbare bloemetjes. Ben ook tevreden als het allemaal eens wat tegenzit. Ben zelfs tevreden als het enorm tegenzit en de dood voor de deur staat. Het leven zit er dan op en de show gaat verder zonder jou. So what?