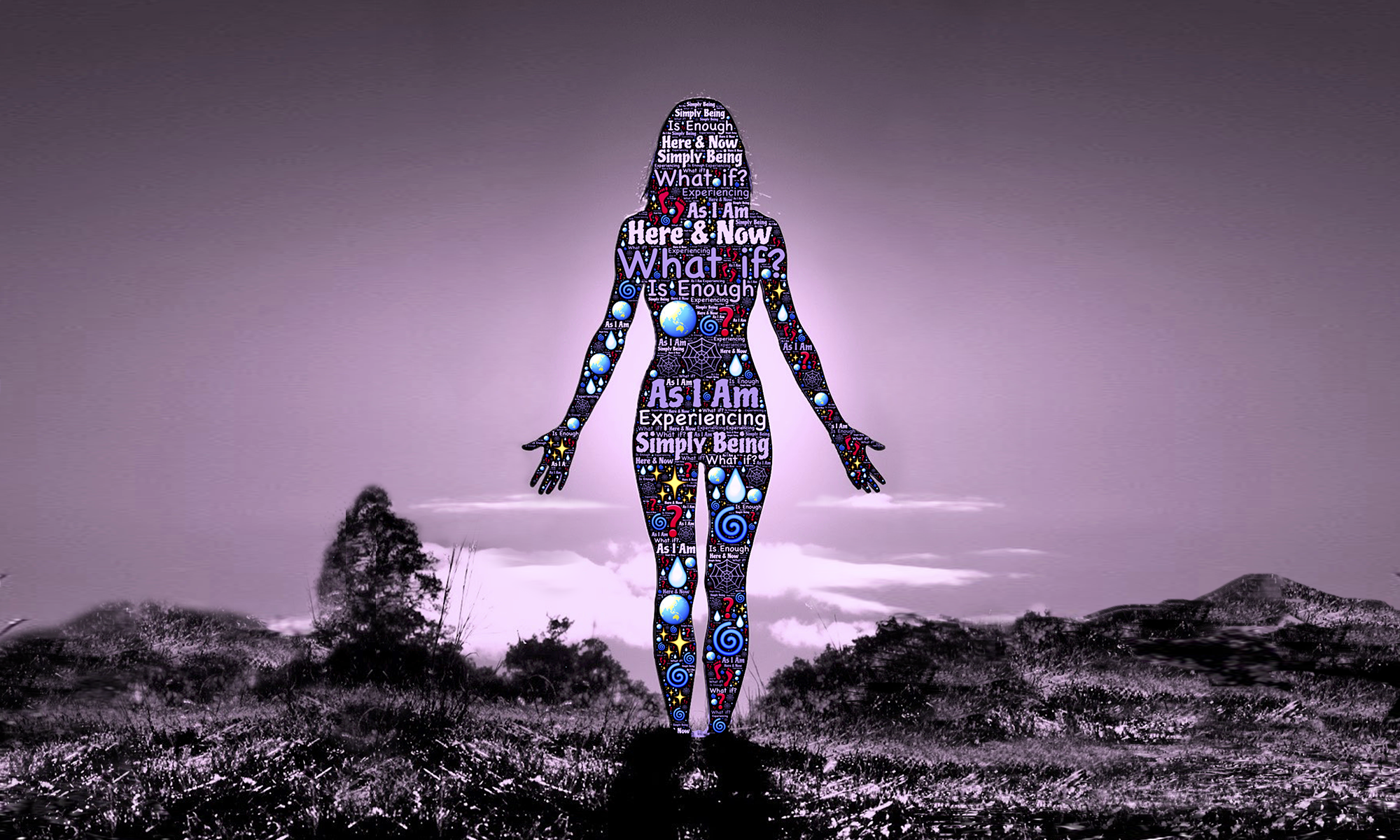 Het is bijna niet voor te stellen, maar de vroegste voorouders van de mens waren eencelligen.
Die eencelligen waren miljarden jaren geleden niet alleen de stamvaders van ons mensen, maar ook de stamvaders van alle andere planten en dieren op aarde. Aanpassingen zorgden er aanvankelijk voor dat die eencelligen samen klonterden en dat er levende structuren ontstonden.
Alle planten en dieren zijn het gevolg van voortdurende aanpassingen. Charles Darwin legde dit systeem na zeer degelijk onderzoekswerk vast in een spraakmakende en inmiddels bewezen theorie. Voor het ontstaan van leven, het ontstaan van de eerste eencelligen dus, gaf hij geen verklaring, maar wel wist hij:  alle levende wezens (planten en dieren) zijn ontstaan uit gezamenlijke voorouders.
NB: het gaat dus om "gemeenschappelijke voorouders". Om dan maar meteen een hardnekkig misverstand uit de weg te ruimen: mensen zijn niet ontstaan uit apen zoals chimpansees, maar mensen en mensapen hebben wel dezelfde voorouders.
De ontwikkeling van de soorten kent volgens Darwin geen Groot Doordacht Plan, maar past zich voortdurend aan de omstandigheden aan. Als we bijvoorbeeld bomen blijven kappen en nauwelijks bomen planten, zal het zuurstofgehalte op aarde in de toekomst dalen. Er is dan een aanpassing gewenst naar mens- en diersoorten die anders omgaan met zuurstof. Maar ook als de aarde een zuurstoftekort  bespaard blijft: de mens over 1000 of 2000 jaar zal er beslist heel anders uitzien dan de mens van nu.
Pas na Darwins dood in 1882 werd het ook steeds aannemelijker dat het leven ooit begonnen is als toevalstreffer bij de vorming van de eerste cel uit aminozuren (de bouwstenen van leven). Puur toeval, omdat de juiste omstandigheden op dat moment voorhanden moeten zijn geweest? Of is het eigenlijk geen toeval geweest, maar een kwestie van tijd? Immers, de evolutie had miljarden jaren de tijd om op dit "toeval" te wachten!
Overtuigend bewijs voor de evolutietheorie kwam pas in de 20e eeuw: DNA toonde onomstotelijk de graad van de familiebanden aan tussen de verschillende soorten. Dat wij bijvoorbeeld zo verwant zijn met ons verre neefje de chimpansee werd bevestigd door de meetresultaten: ons DNA is voor 98% gelijk aan dat van de chimpansee!
De rekenkracht van enorme computers is nodig om de familiebanden aan te tonen. Zo zijn wetenschappers aan de Universiteit van Bristol erin geslaagd om vanuit het DNA van nu levende planten terug te rekenen wanneer ze een gemeenschappelijke voorouder hadden en dat bleek circa 500 miljoen jaar geleden te zijn geweest.
Bewijzen waren er nog niet in de tijd van Darwin. Hij had dan ook behoorlijk veel oppositie omdat de westerse bevolking in die tijd uitging van een scheppende God en van een aarde die pas enkele duizenden jaren oud was. Maar  steun was er ook: veel vooraanstaande wetenschappers onderschreven de visie van Darwin van meet af aan.
De religie had het er maar moeilijk mee en nog steeds zijn er landen waar de evolutietheorie van Darwin niet onderwezen mag worden!
Darwin stelde dat soorten in de loop van de tijd kunnen veranderen en dat zij bij veranderende omstandigheden ook kunnen uitsterven. Precies dat zal dus vermoedelijk ook ooit met de mens gaan gebeuren. Hoe zijn opvolger eruit ziet weten we nog niet,maar een soort met zwakke beentjes en zwakke armpjes mag niet worden uitgesloten! Een alienstype? Wie zal het zeggen.
De grondgedachte van Darwin is: exemplaren met eigenschappen/genen die nodig zijn voor een veranderende omgeving zullen makkelijk een paringspartner vinden. De exemplaren die deze eigenschappen missen zoeken wat langer naar een huwelijkspartner of vinden er zelfs geen. Hun genen worden dus niet doorgegeven. Zo passen de soorten zich dus aan.
Darwin ging uit van drie basisprincipes en die staan wetenschappelijk nog steeds overeind:
Er is binnen de soort altijd variatie met betrekking tot eigenschappen. De beste combinatie van eigenschappen heeft de grootste kans om te overleven. Als alle individuen exact gelijk zijn is selectie (zie punt 2) natuurlijk niet mogelijk!
Afhankelijk van de eisen van de omgeving kunnen eigenschappen belangrijker of juist onbelangrijker worden. Zo is een sterke man met enorme spieren in onze westerse wereld niet echt hard meer nodig. Vrouwtjes kiezen daarom soms liever mannetjes met andere eigenschappen, die wel voor de veranderde omgeving belangrijk zijn. Slimme mannetjes bijvoorbeeld. Darwin noemde deze natuurlijke selectie "survival of the fittest". Ter geruststelling voor mannen met grote spieren: natuurlijke selectie en seksuele selectie zijn andere grootheden.
Eigenschappen (soms door spontane mutaties ontstaan) worden aan volgende generaties doorgegeven.
We weten allemaal dat plantenrassen en dierenrassen voortdurend via selectieve voortplanting worden "geperfectioneerd". De zogenaamde Eugenetica past dit principe toe op mensen, om zodoende de mens te perfectioneren. In de Eerste en de Tweede Wereldoorlog werd de Eugenetica gebruikt als rechtvaardiging om voortplanting door zwakkeren te verhinderen. Men koppelde daar voor de zekerheid moordpartijen aan vast en er moet worden gevreesd dat herhaling voor de toekomst niet uitgesloten is.
De soort mens hoeft zich niet in positieve richting te ontwikkelen; volgens Darwin bepalen de genen zelf wel welke richting het uitgaat met de mensheid. Persoonlijk beangstigt dit mij wel. Vroeger was samenwerking nodig om te overleven, tegenwoordig kunnen de hele sterken en rijken eigenlijk ook wel op eigen houtje overleven. Sterke en vaak zeer rijke mensen met karakters gericht op puur eigenbelang maken het bestaan van anderen overbodig en krijgen vreemd genoeg zelfs steun in de stemhokjes.